Happy Sunday, dear readers!
While the rest of the country celebrated Father's Day, my family did not.
We celebrated Juneteenth instead.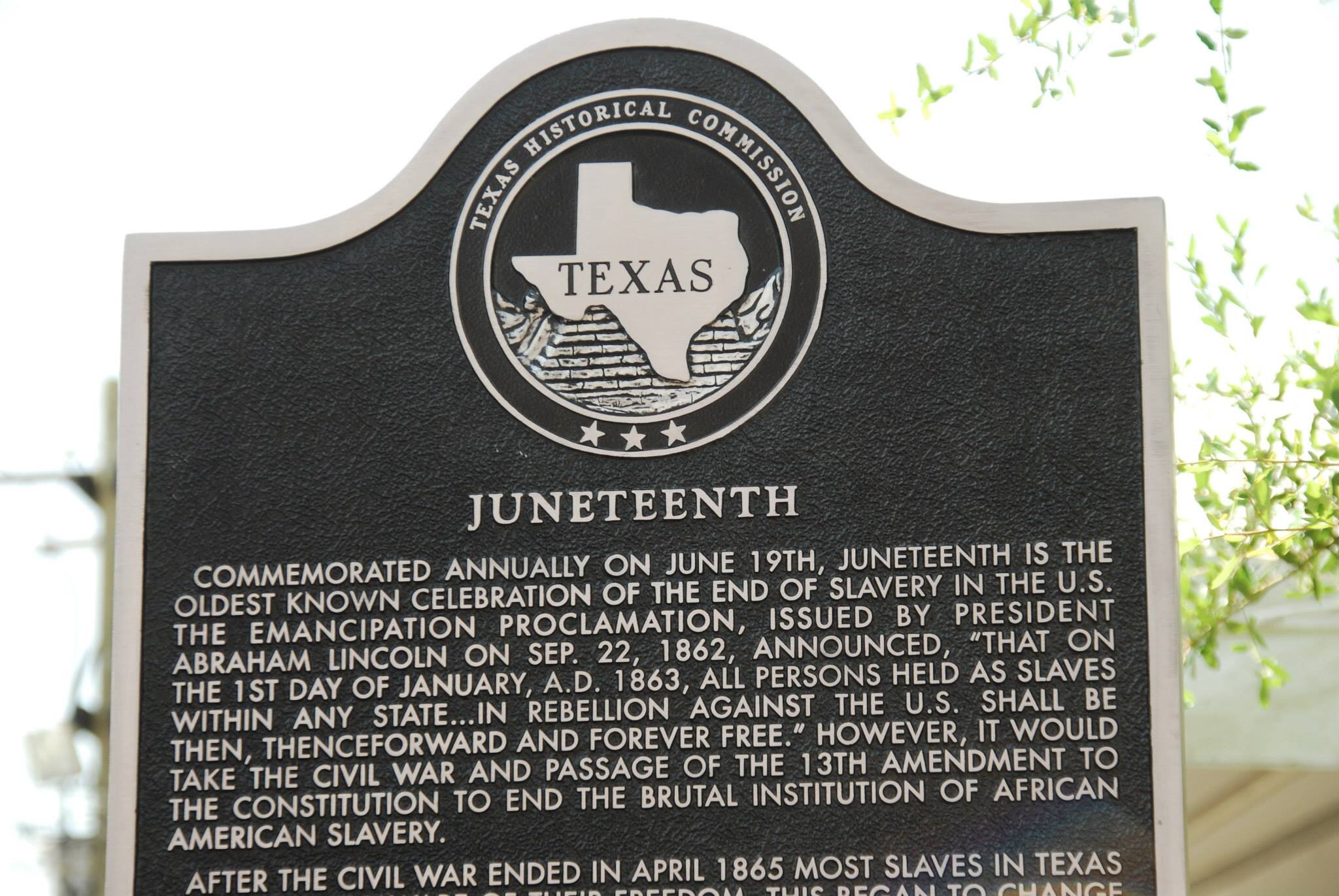 A brief explanation of Juneteenth. Pic found here
Juneteenth is a Texas holiday commemorating the emancipation of the Black slaves in the state. The name is a combination of June and nineteenth, the date the emancipation was first celebrated formally in 1865. It was my husband who introduced me to this holiday in 2012, and he told me how when he was a younger man, he used to celebrate the day by eating fried chicken, watermelon with salt, and drinking cheap shitty beer. While his idea of celebrating Juneteenth came from the racist tropes of Blacks that he'd grown up with in Texas, I didn't mind eating fried chicken and a watermelon on this day. I'm not a big melon eater, but I've had watermelon every year on Juneteenth since 2012, even if beer and fried chicken were out of the question.
I did my bbq-ing last night. Pic found here
What surprised me most about my husband's choice of celebratory foods was the watermelon with salt. I knew about watermelon being seasoned with sugar (my grandma did that), and chili powder (the Mexicans did that), but not salt. Apparently, this is something only Texans did as my husband did not recall anyone in Louisiana seasoning their watermelons with salt (they did pickle the rinds, however). I didn't particularly care for the taste of salt and sweet watermelon the first time I had it, but I've grown to tolerate it.
Forget Father's Day. Sure dads are important, but the holiday has become so commercialized that it's been rendered worthless. Thank goodness my husband isn't crazy about parent-themed holidays. At least with Juneteenth, it was a holiday we could spend together as a family and somewhat relate to since both of our respective peoples (Irish and Serbs) had been utilized as slave labor over the course of history by various Western European powers. Today happened also to be the hottest day on record (a whopping 115 degrees Fahrenheit!), so it was a good day to stay inside and feast on leftover London Broil, baked beans, and watermelon. I had to kick myself out of bed super early so we could go to church early in the morning in order to get our Sunday obligation to attend Mass out of the way before it got too hot out.
And that was how I spent my Sunday.
Thank you for reading this post and please don't forget to share, comment, and subscribe!