Welcome back, readers!
Yesterday, in my first post for the series
The Ghetto Guide to Cloth Diapers
, I described the different types of cloth diapers that exist, as well as a few pros/cons related to using them. Today, I address the question of where to find cloth diapers.
For the low income mother who has decided to use cloth diapers, options on where to find the cloth diapers are varied.
I highly recommend taking advantage of the internet when looking for cloth diapers. With sites like Craigslist and other classified ads sites, you can browse your local area and see about acquiring cloth diapers secondhand or like-new for cheap. If you have a little money, there are sites that sell cloth diapers where you can purchase them brand new (though they tend to be a bit more expensive than Craigslist).
And it's totally fine if your computer area looks like this. Nobody's judging
If the internet is not available in your home and there is nowhere else you can go to use it, ask about and see if there is a store in your area that sells cloth diapers. Babies-R-Us is a good starting point. Walmart sells cloth diapers as well, though not all stores carry them. Check ahead before making a trip there. Some children's boutiques carry cloth diapers too. Call and ask if there are any in stock and what the price range is before you go. Since cloth diapers generally aren't on the baby horizon nowadays, some proprietors may be willing to negotiate prices with you to clear out existing inventories.
Don't be afraid to ask friends, family, or members of your community if anyone has cloth diapers they are willing to give you or sell to you for a small price. If they themselves have nothing, they may know somebody who does. After telling friends at church about our quest for cloth diapers, one of them hooked me up with another family she knew whose children had outgrown their cloth diapers and they were looking to be rid of those diapers. We happily took up their donation. The bulk of our cloth diapers came from that wonderful family. Asking around should be your first step, as it's usually the quickest way to get lots of cloth diapers in a short amount of time without having to spend any of your money.
You can never have enough cloth diapers. You'll never know when you'll need them
Baby showers are a great way to acquire cloth diapers. Depending on where you register, you might be able to add them to your registry. Or, if you're like me and didn't bother with a registry, let your hosts/guests know of your wishlist before the shower date. My daughter's godmother bought me several packs of flat cloth diapers, as well as pins and plastic pants for my baby shower. Another family friend gave us gift cards that we used to buy cloth diapers at Babies-R-Us. Another friend bought me flat cloth diapers and covers from a local children's boutique. If nothing else, request gift cards for your shower. They're probably the most versatile gift you can get.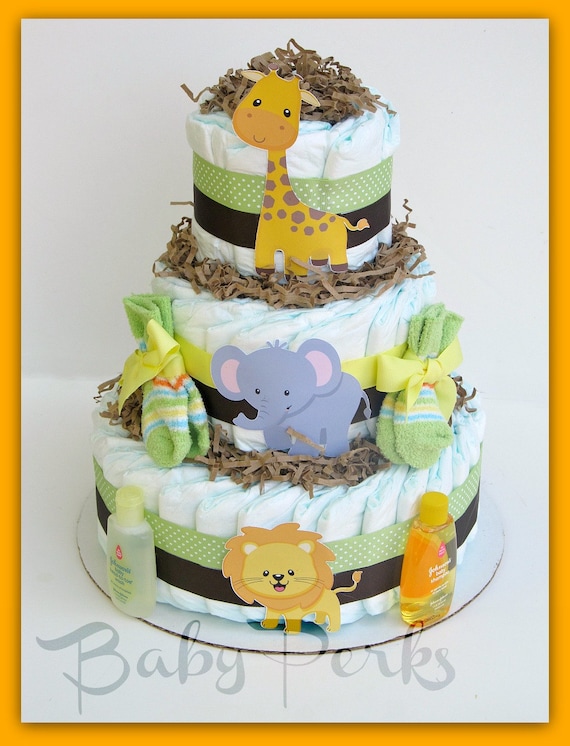 Diaper cakes, like this one, are a cute way to gift cloth diapers at a shower
Alot of baby items can be acquired for cheap at flea markets, swap meets, and yard sales. Check out what's in your area and stop by to see if anyone is selling cloth diapers.
As I mentioned in yesterday's post, the upfront cost of cloth diapers are greater than disposable diapers, and many impoverished individuals, myself included, find that upfront cost intimidating. On this topic, my best advice would be to start buying early on in your pregnancy if there is no other way you can get cloth diapers cheaply from others. Optimally, this is the last resort when it comes to acquiring cloth diapers, as donations or gifts help minimize what you need to spend out of pocket. You don't have to buy the whole supply at once. Buy a little here, a little there when you can. When baby is born, they go through an average of about 10-12 diapers a day. Plan accordingly.
Remember, there is no shame in getting secondhand items if that's all you can afford. Don't ever let anyone tell you otherwise. And if they do, well, that's what the middle finger is for!
Stay tuned for tomorrow's final posting in this series. Tomorrow, I cover laundering as well as storing the diapers.